YouTuber Kai Cenat is in custody after a game console giveaway sparked chaotic scenes in Manhattan's Union Square – with police urging people to avoid the area.
Thousands of people gathered on Friday afternoon for the event organised by the popular Twitch streamer and YouTube content creator.
The giveaway was expected to include PlayStation 5 consoles and a computer for livestreaming.
It was not immediately clear whether Cenat had been arrested or detained.
Video footage from the scene showed chaos erupting, with people hurling objects, throwing punches, scaling structures in a park and pushing over a number of barriers.
People were also filmed running through the streets, climbing on top of a moving car and pounding the side of a city bus.
The New York Police Department said there have been other arrests from the crowd.
Skylark Jones, 19, and a friend had come to the area to try and meet the influencer. They said when they arrived at the scene it was already packed, with bottles being thrown in the crowd.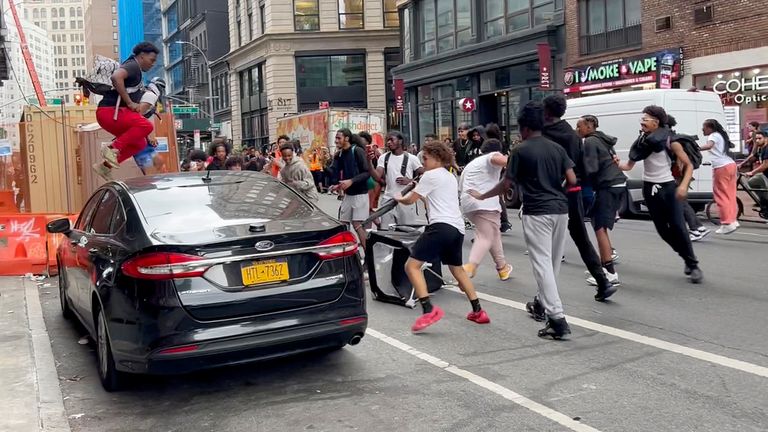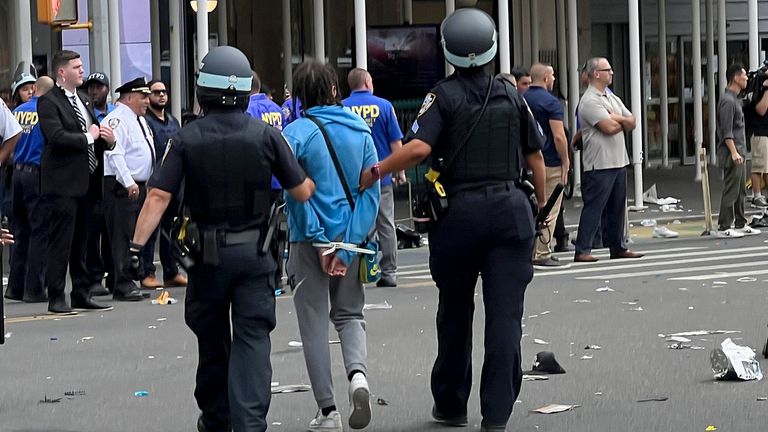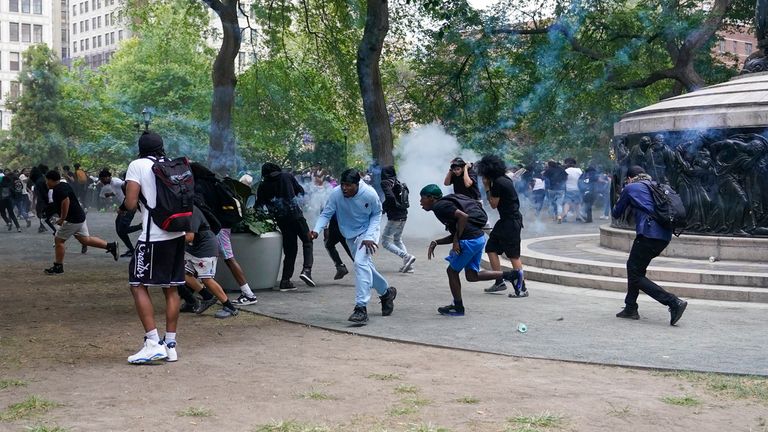 "It was a movie," Mr Jones said. "[Police] came with riot shields, charging at people."
Another man who gave his name as Angel said he feared that he could not breathe when in the crowd.
Police advised people to stay clear of the area and warned drivers should expect delays during rush hour.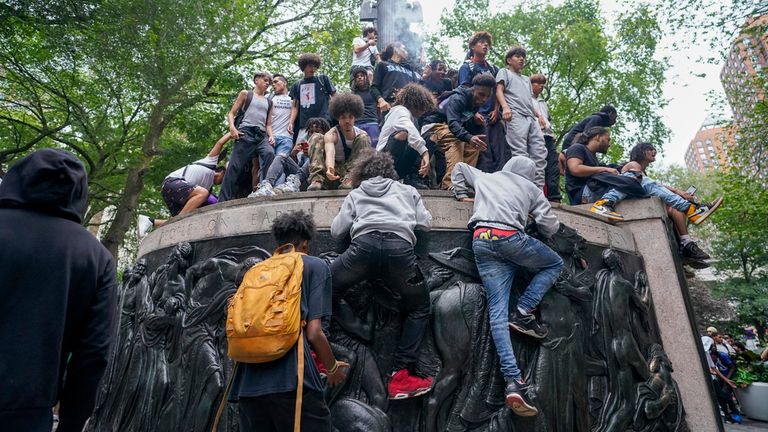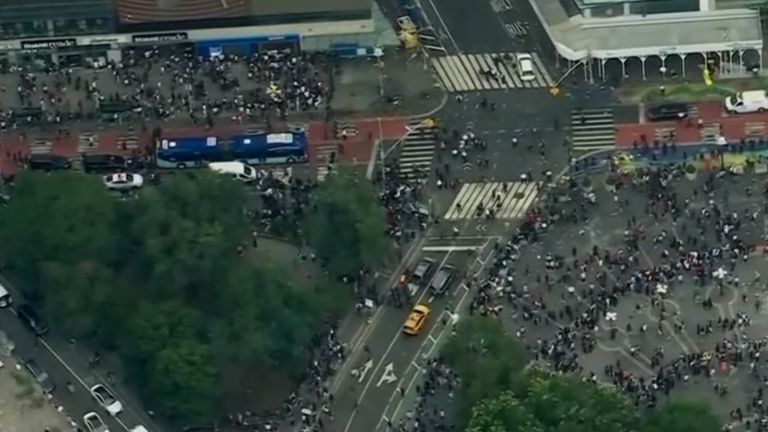 More than 1,000 officers were called to attend the scene, NBC reported.
Using loudspeakers, officers warned crowds: "This gathering is unlawful. You are ordered to disperse."
A number of people were seen in handcuffs, but there have been no reports of significant injuries.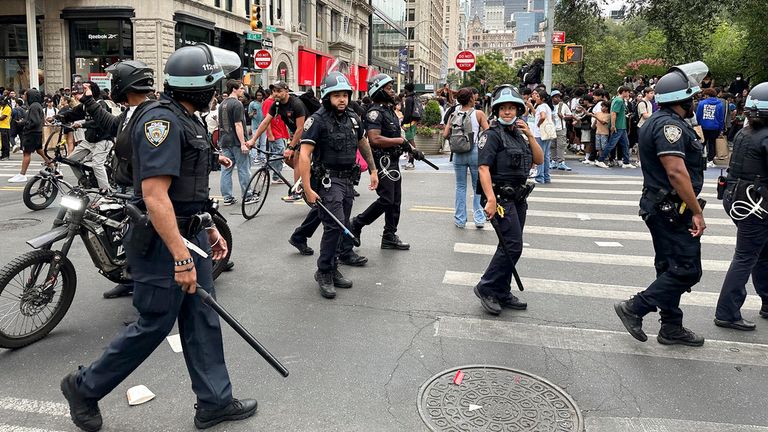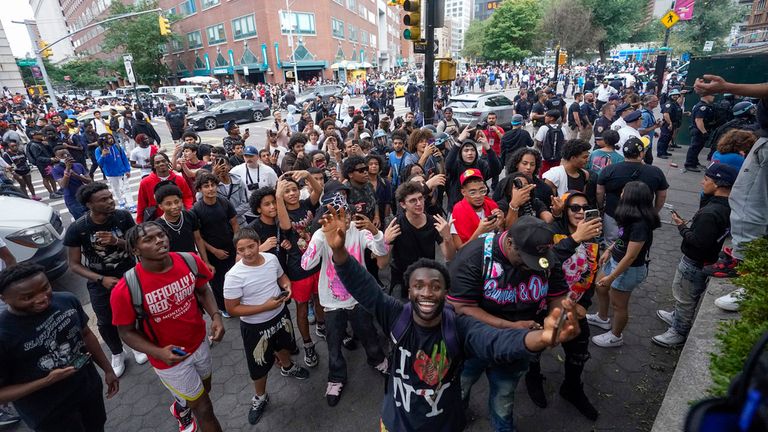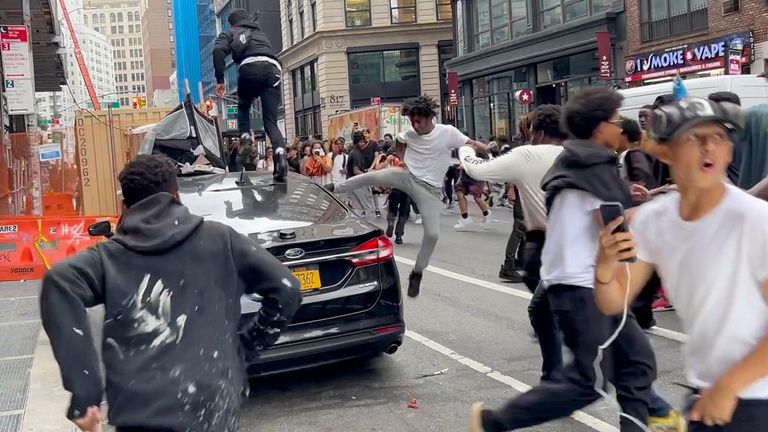 Many trains on the subway were also avoiding the Union Square stop in both directions due to "activity at that station".
Cenat, 21, has millions of followers on social media and promoted the event with an image on Twitter.
His YouTube videos, which have amassed more than 276 million views, range from videos of his daily life to comedy vlogs. His most recent was titled "I Rented Us Girlfriends In Japan!"