Trump federal election subversion trial scheduled for 4 March 2024
Federal judge Tanya Chutkan has just set Donald Trump's trial date on charges of plotting to overturn the 2020 election for 4 March of next year.
Key events
Ex-Trump chief of staff takes stand as he argues for moving Georgia trial to federal court
CNN reports that Mark Meadows, Donald Trump's chief of staff during the period when he carried out a plan to overturn the 2020 based on unfounded claims of rigging, has taken the stand as he argues for his trial in Georgia to be argued at the federal level:
Here's the Guardian's Hugo Lowell with the full rundown of federal judge Tanya Chutkan's decision to set a 4 March trial date for Donald Trump's election subversion trial:
Donald Trump's criminal trial for his efforts to overturn the 2020 election results will take place in 4 March 2024, the federal judge presiding over the case in Washington ruled on Monday, marking a sharp repudiation of the former president who had sought to delay the case for years.
The schedule set by US district court judge Tanya Chutkan means Trump's first trial defending himself against prosecutors and the special counsel Jack Smith will be the election subversion case – and it will come during the height of the 2024 Republican primary season.
Trump pleaded not guilty earlier this month to charges filed in federal district court in Washington that he conspired to defraud the United States, conspired to obstruct an official proceeding, obstructed an official proceeding and engaged in a conspiracy against rights.
The former president had asked ahead of the hearing for the trial to take place in April 2026, citing the supposed "median time" of 29.2 months that it took to convict defendants in cases that involved the charge of conspiracy to obstruct an official proceeding.
But prosecutors had argued in response that using the median time as a benchmark was misleading because it included the time it takes for jury selection, trial, verdict and several months of sentencing deliberation, rather than just the duration of pre-trial proceedings.
Donald Trump's federal trial on charges related to trying to overturn the 2020 election will start just before one of the biggest days in the Republican nominating process.
The trial's opening coincides with North Dakota's Republican caucus, but the real event will take place the next day, which is known as Super Tuesday for the sheer number of states that vote.
On 5 March, Republicans in Alabama, Alaska, Arkansas, California, Colorado, Maine, Massachusetts, Minnesota, North Carolina, Oklahoma, Tennessee, Texas, Utah, Vermont and Virginia will vote in primaries. With his trial kicking off the day before, the stage is set for Trump to once again be at the front of voters' minds when they head to the polls – for better or worse.
In selecting 4 March as the date for Donald Trump's trial on charges of trying to overturn the 2020 election, Tanya Chutkan rejected the former president's request for a trial beginning in 2026, and gave prosecutors almost exactly what they wanted.
Special counsel Jack Smith's team had proposed starting in January, and the date Chutkan chose was only a few weeks off from that.
Trump federal election subversion trial scheduled for 4 March 2024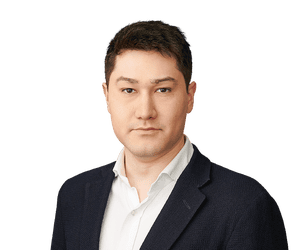 Hugo Lowell
Federal judge Tanya Chutkan has just set Donald Trump's trial date on charges of plotting to overturn the 2020 election for 4 March of next year.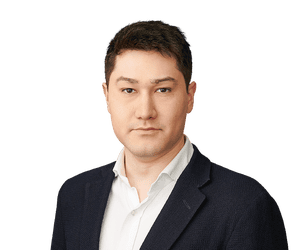 Hugo Lowell
After about an hour and 15 minutes of arguments, judge Tanya Chutkan has called a recess in the hearing that will determine the date of Donald Trump's trial in the federal January 6 case.
She is expected to rule on the trial date when the hearing resumes.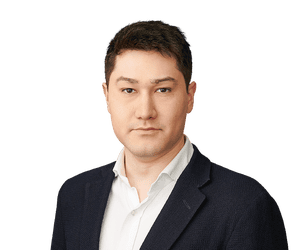 Hugo Lowell
Donald Trump's lawyer John Lauro is going back and forth with judge Tanya Chutkan on the date for the formal president's trial over trying to overturn the 2020 election.
Chutkan remains plainly skeptical of Lauro's request for a lengthy timeframe in the case. "I will say that, I don't doubt from it that you're working diligently, but I will say that you and I have a very, very different estimate of what of the time that's needed to prepare for this case," the judge said.
Ex-Trump chief of staff to face 'mini-trial' as he argues to move case to federal court
Attorneys for Donald Trump's former chief of staff Mark Meadows are today arguing in Georgia that his trial in the election subversion case should be moved to federal court from the state level, where Fulton county district attorney Fani Willis originally brought the charges.
The hearing was scheduled to start at 10 am, but attendees are not permitted to carry electronic devices while in the building, and so we are unlikely to know what's happening in the courtroom.
As the Washington Post reports, having his case moved to federal court could bring several advantages to Meadows, one of which would be a potentially more conservative jury pool:
If Meadows is able to punt his case to federal court, it could benefit him when it comes time to choose a jury, experts said. The jury pool for a federal case would be composed of residents from across northern Georgia, which is more politically conservative than Fulton County and a potentially friendlier audience for the former Trump official and Republican congressman.
Today's hearing is seen as something of a "mini-trial", because Willis's prosecutors have subpoenaed four witnesses who dealt with Meadows in Georgia after the 2020 election and may testify. These include secretary of state Brad Raffensperger, subject of an infamous phone call from the president following his defeat at the ballot box. But legal analyst Lisa Rubin notes that testimony from Frances Watson, an investigator for Raffensperger's office, may prove to be the most damning: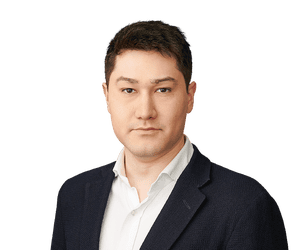 Hugo Lowell
Donald Trump's attorney John Lauro just made an impassioned argument for delaying his trial to 2026, arguing his legal team needs years to investigate the evidence.
Judge Tanya Chutkan did not seem to buy it. "You are not going to get two more years. This case is not going to trial in 2026," she said.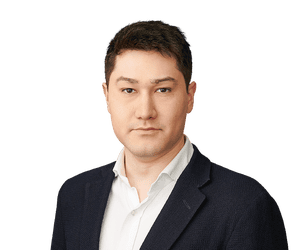 Hugo Lowell
Judge Tanya Chutkan signals she disagrees with arguments made by Donald Trump's attorneys that, based on the "median time" of similar cases, his trial should begin in 2026.
At the hearing, Chutkan said those numbers were misleading because they included the time from commencement to sentencing, not to trial.
The judge also noted that she is overseeing one of the cases cited by Trump's lawyers in their proposed timeframe, and the delays in that matter were because of Covid-19 and a superseding indictment – none of which applied to the former president.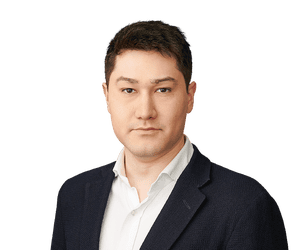 Hugo Lowell
Federal judge Tanya Chutkan continues her opening remarks by stressing how the Speedy Trial Act exists to also benefit the public interest, and not just the defendant.
She adds that "counsel is not entitled to unlimited preparation time".
Trump 'will have to make the trial date work' — federal judge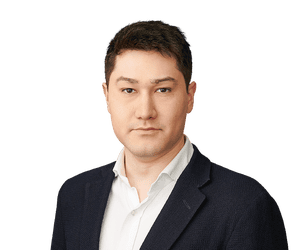 Hugo Lowell
Federal judge Tanya Chutkan is giving opening remarks in the hearing to determine Donald Trump's trial date in the January 6 case.
She said she planned to question both the former president's attorneys and prosecutors from special counsel Jack Smith's team, and reiterated that Trump will have to yield to the criminal process – potentially bad new for his hopes to forestall the trial till after the 2024 election.
"Setting a trial date does not depend and should not depend on the defendant's personal and professional obligations. Mr Trump, like any defendant, will have to make the trial date work regardless of his schedule," Chutkan said.
Trump's arraignment in Georgia case set for 6 September – report
Donald Trump will be arraigned in the Georgia election subversion case at 9.30am on 6 September, Politico reports:
His 18 co-defendants will also be arraigned the same day:
Trump and his co-defendants reported to the Fulton county jail last week in Atlanta to be processed and have their mug shots taken after being indicted by district attorney Fani Willis for trying to overturn the state's election result.
At his arraignment, Trump is expected to enter pleas to the 13 charges he faces in the case.
Trump's attorney arrive for hearing on January 6 trial date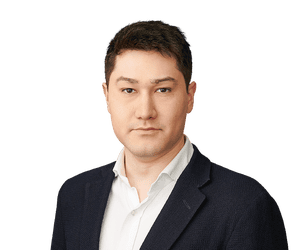 Hugo Lowell
Donald Trump's lawyers have arrived at federal court in Washington DC for the hearing that will determine when his trial on charges related to trying to overturn the 2020 election and the January 6 insurrection will be held.
The former president is not expected to attend. Special prosecutor Jack Smith's team has asked that the trial begin in January, while Trump's attorneys have proposed starting in 2026. Federal judge Tanya Chutkan, an appointee of Barack Obama, is presiding over the hearing.
In Georgia, Donald Trump and 18 others are accused of a carrying out a sprawling plot aimed squarely at disrupting Joe Biden's election win. But as the Guardian's Timothy Pratt reports, it also had real consequences for a rural county that found itself entangled in his campaign's unfounded allegations of vote rigging:
On Saturday afternoon, roughly 70 people gathered on folding chairs in a sweltering church meeting room in the small town of Douglas, about 200 miles (322km) south-east of Atlanta, Georgia. Less than a week earlier, Donald Trump and 18 of his allies were indicted in Fulton county for efforts to overturn the 2020 election, including allegedly entering the Coffee county elections office less than a mile away and copying the state's voter software and other data.
County residents at the town hall raised concerns about the lack of accountability for those who played a role in copying software and other data, and said they felt insecure about the safety and integrity of future elections.
"People think, 'He's been indicted in Atlanta, so it's over,'" 80-year-old county resident Jim Hudson said to the room, referring to Trump. "[But] how do we regroup? How do we become a county not referred to as 'Crooked Coffee'?"
The Rev Bruce Francis read a message from Bishop Reginald T Jackson, who oversees 500 Black churches in Georgia, referring to "troubling improprieties" that had brought this town of about 12,000 residents to the world's attention.
"The nation is now aware of the travesty that happened in 2020," he read. "What do we do to make sure it doesn't happen again?"
The "travesty" was what Marilyn Marks, the town hall's main speaker, called "the largest voting system breach in US history". It happened in January 2021, when multiple people working on behalf of Donald Trump allegedly entered the Coffee county elections office and copied software and other digital information from the agency's computers, gaining access to the entire elections system of the state of Georgia, home to about 7.9 million registered voters.
The digital information obtained is now in an unknown number of hands, meaning that future elections could be affected in Georgia and in other states that use Dominion Voting Systems and other equipment made by partner companies. The breach has been publicly reported for more than a year, but was launched into a global spotlight on 14 August, when the Fulton county district attorney, Fani Willis, issued indictments to Trump and 18 others. Several people were indicted for their direct role in the Coffee county breach, and nearly half the group had some kind of involvement in the incident, according to Marks.
Trump ally fears trials will derail campaigning
Court cases are unpredictable, but with Donald Trump facing four different criminal indictments spread over three states and Washington DC, it seems likely he'll be spending at least some of his time in courtrooms next year. The graphic below outlines what we know of his trials' schedule so far: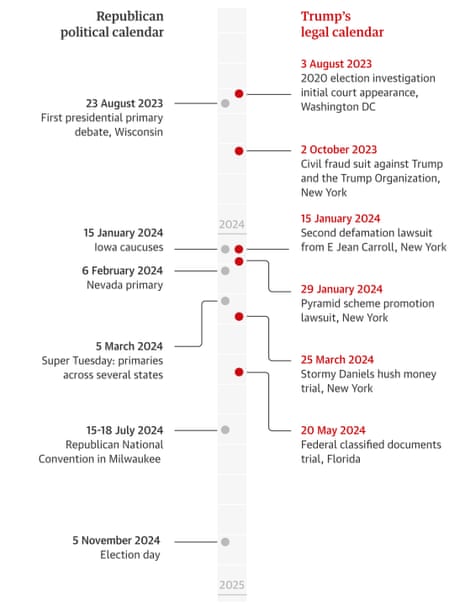 All that court time could conflict with his campaign to win back the White House in next year's election. Over the weekend, the Guardian's Ed Pilkington reports that one of his allies said as much, and even went so far as to accuse prosecutors of conspiring to keep him away from his presidential run:
Donald Trump's legal spokesperson has predicted that forthcoming early trial dates in the former president's four criminal cases will not hold, and that his multiple cases could clash with the final stages of the 2024 presidential election campaign and voting.

Alina Habba told the Fox News Sunday show that prosecutors' plans for fast turnarounds in Trump's two federal criminal cases and the state indictments in New York and Georgia amounted to "unrealistic theatrics". She said that each of the trials would last from four to six weeks, raising the threat of overlapping schedules.

"No judge is going to say you can be in two trials in two different states, because a lot of these overlap. They are going to have to go into October, November of next year," she said.

Habba, who acts as general counsel for the Trump-supporting political fundraising group Save America PAC, claimed that the possibility of extending the trials right up to election day, 5 November, next year, was "by design".

She claimed, without providing evidence, that Fani Willis, the district attorney of Fulton county in Georgia who is leading the prosecution of Trump over his attempts to overturn the 2020 election result in Georgia, and Jack Smith, the special counsel who has spearheaded the two federal indictments, were engaged in a "coordinated effort" with partisan motive.

"We know this is intentional – it's to tie [Trump] up, it's definitely political," Habba said.
Judge to decide date for Trump's January 6 trial in day of high-stakes court hearings
Good morning, US politics blog readers. Donald Trump is expected to have a big day today in not one, but two courtrooms, where judges will consider matters that could have a great impact both on the criminal trials he is facing, and on the broader 2024 campaign. At 10 am eastern time in Washington DC, federal judge Tanya Chutkan will consider when to hold his trial on charges of trying to overturn the 2020 election. Special counsel Jack Smith's team wants it to begin in January, while Trump's attorneys have proposed holding off until 2026. If prosecutors get their way, it'll throw yet another wrench into his plans to spend next year campaigning for the White House.
At the same time in Atlanta, Mark Meadows, Trump's chief of staff during his final months in office, will be in federal court, arguing that his trial on charges of trying to disrupt Joe Biden's election win in Georgia three years ago should be held there, and not in its current state court venue. If Meadows prevails, it could aid his defense against the charges brought by Fulton county district attorney Fani Willis, and potentially apply to Trump and the 17 other co-defendants in the case. We'll be following both of these hearings as they happen.
Here's what else is going on today:
Today is the 60th anniversary of the March on Washington, a landmark moment in the civil rights struggle that Biden commemorated with a piece in the Washington Post.

Vivek Ramaswamy has a piece in the American Conservative outlining his foreign policy doctrine, after he was attacked by his fellow Republican presidential contenders at last week's primary debate.

Ron DeSantis is taking a break from the campaign trail to return to Florida and deal with an approaching storm and the aftermath of a racist shooting in Jacksonville, Politico reports.