Crexendo, Inc. (CXDO) Q4 2022 Earnings Call Transcript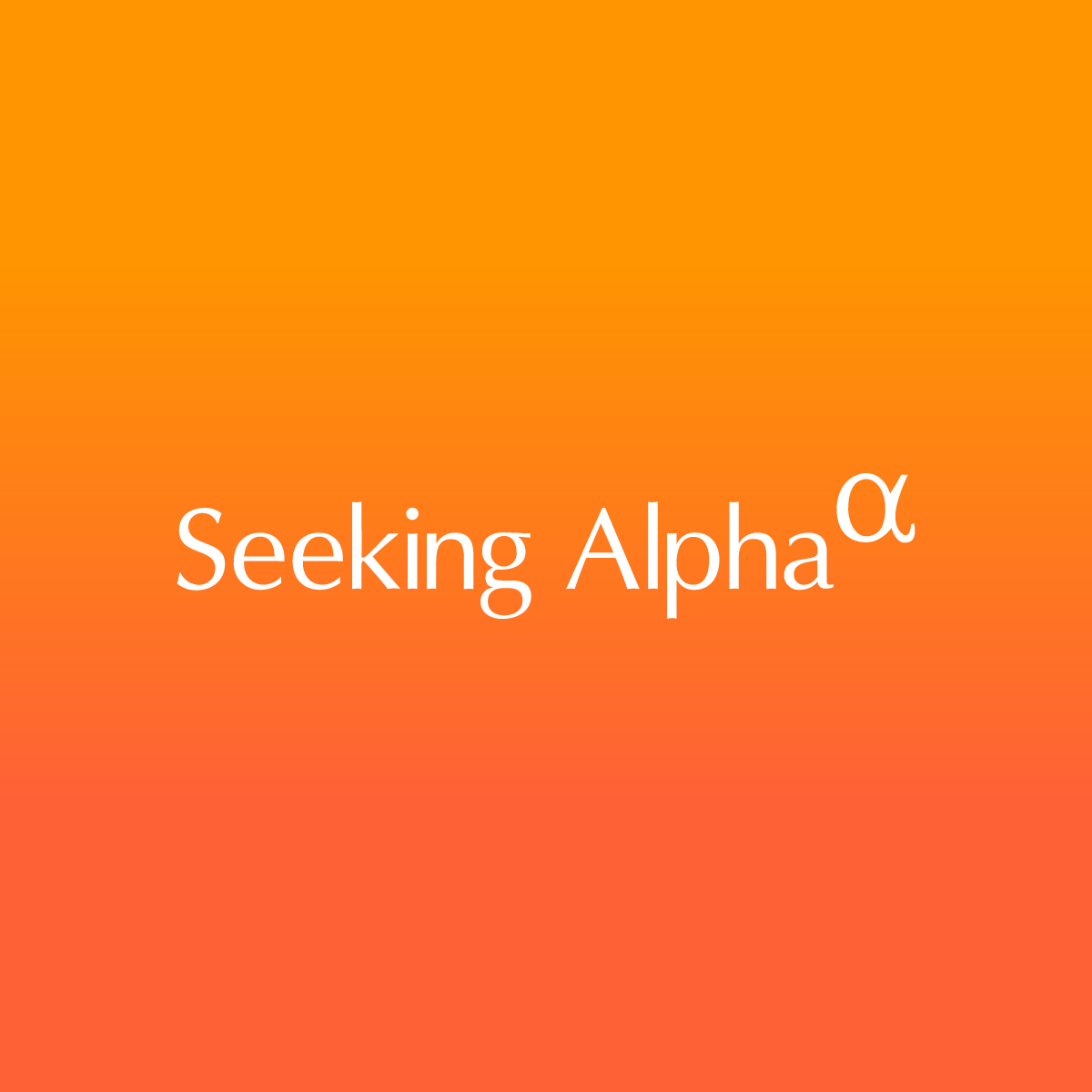 Crexendo, Inc. (NASDAQ:CXDO) Q4 2022 Earnings Conference Call March 14, 2023 4:30 PM ET
Company Participants
Steve Mihaylo – Chairman
Jeff Korn – Chief Executive Officer
Ron Vincent – Chief Financial Officer
Doug Gaylor – Chief Operating Officer & President
Jon Brinton – Chief Revenue Officer
Conference Call Participants
Eric Martinuzzi – Lake Street
Josh Nichols – B. Riley
Mike Latimore – Northland Capital Market
Chris Sakai – Singular Research
Michael Kaufman – MK Investments
Operator
Greetings. Welcome to the Crexendo Fourth Quarter 2022 Earnings Call. [Operator Instructions] Please note this conference is being recorded.
I will now turn the conference over to your host, Steve Mihaylo, Chairman of the Board. You may begin.
Steve Mihaylo
Thank you, Jon. Good afternoon, everyone. I'm Steve Mihaylo, Chairman of Crexendo. As you have seen, it's been a very busy day for us. I want to welcome all of you to the Crexendo Q4 2022 and year end conference call.
Joining me on the call is Jeff Korn, our new CEO; Doug Gaylor, our President and COO; Ron Vincent, our CFO; Jon Brinton, our CRO; and Anand Buch, our CSO. I'm going to ask Jeff to read our Safe Harbor statement. After that I will have a few personal statements, then turn the call over to Jeff for more brief comments. Ron will provide more details on the numbers, Doug will provide a sales and — business and sales update and then we will open the call up to questions.
Jeff, would you please read the Safe Harbor?
Jeff Korn
Yes, Steve. I want to take this opportunity to remind listeners that this call will contain forward-looking statements within the meaning of the Securities Act of 1933 and the Securities Exchange Act of 1934. The Private Securities Litigation Reform Act of 1995 provides a safe harbor for such forward-looking statements. All statements made in this conference call, other than statements of historical fact, are forward-looking statements. Forward-looking statements may include but are not limited to, words like believe, expect, anticipate, estimate, will and other similar statements of expectation identifying forward-looking statements. Investors should be aware that any forward-looking statements are based on assumptions and are subject to risks and uncertainties that could cause actual results to differ materially from those discussed here today. The risk factors are explained in detail in the company's filings with the Securities and Exchange Commission, including the Form 10-K for the fiscal year ended December 31st, 2022 and the Forms 10-Q has filed. Crexendo does not undertake any obligation to publicly update or revise any forward-looking statements whether as a result of new information, future events, or otherwise.
I'll now turn the call back to Steve. Steve?
Steve Mihaylo
Thank you, Jeff. Well, as you probably know by now, I've decided to retire. This has not been a spontaneous decision but one that has I have thought through for some time now. I will turn 80 in November. My health is great and I wanted to retire while I had a good health and enjoy my retirement. The process we undertook allowed me to retire knowing Crexendo is in good hands. And I might add that Ron Vincent has thoroughly cleaned up the balance sheet across the board and poised for greatness.
Let me now address my stock ownership interest. I will not have to sell any shares for estate planning purposes. My family and I have decided that Crexendo will be given to my foundation. I have been very fortunate in my life and I do not take that lightly and I want to do good fortune to be shared with those who have had — that haven't had the advantages or opportunities that I've had. This is why the shares are going to the foundation which support education, drug addiction, women's issues, community issues and a host of other issues. I have full faith in the foundation. As a matter of fact, both Doug and Jeff sit on the Foundation Board which is a benefit to both the Foundation and Crexendo.
Let me briefly discuss the transition. We have an amazing management team I have worked with. Doug for over 35 years. I have worked closely with Jeff and Doug. And Doug worked together and I have had a history with the rest of the senior management team. I have worked with Jeff for over 14 years now. He is steady; he has a deep understanding of legal, business, regulatory issues that we exist in and he has a broad view of the company's operation. He is an excellent communicator and problem solver. I have known Bryan Dancer, the former President of Allegiant Networks for approximately 30 years now.
Doug and the rest of the management team as Jeff's partners, we have over 300 years of telecom experience and a wealth of expertise. I could not be more excited about the transition and our future. This is the best management team I have worked with.
And I will turn the call over to Chief Executive Officer, Jeff. Jeff?
Jeff Korn
Thank you, Steve. And Steve, a thank you is not perfunctory, it's genuine. And it's not just for me but it's everyone here at Crexendo as well as everyone in the industry that you've impacted in the tens of thousands of people whose lives you've enriched, both personally and professionally. Steve has been a trailblazer in this industry for over 50 years and a mentor to many who have gone on to senior leadership positions in our industry, including most of the people sitting with me here today in this room. Steve's belief that we must provide the best Software Solutions, products and services while also providing exceptional support and respect to our customers will remain the guiding principles under which Crexendo will continue to operate.
As Steve pointed out, he and I have worked together for over 14 years. He's taught me the telecom business, showed me that a CEO must have an open door, lead by example, strive to always treat everyone respectfully and always listen. His leadership and generosity, both of time and of his personal resources, will be something that I strive to emulate. I am very pleased that he has agreed to remain on the Board to help the team in this transition.
I am thrilled to be working with such a talented and dedicated executive team. We have worked together well and I'm sure we'll continue to do that. I have worked with Doug for over 12 years, Ron for 10 and have an excellent working relationship with the remainder of the executive team. We will work as a team and do our best to drive strong performance and continue our culture of excellence. Doug, Ron and I meet every day and discuss operations. That will not change. We have regular meetings with the executive management team, including Jon, Anand, David and Jim, as well as Bryan, who recently joined our team from Allegiant. I know that experience and knowledge will make our sessions that much more valuable. I believe in a collaborative approach, so I guess the only change is if we can't agree, I get to decide but that really almost never happens because there is consensus within the group.
At today's Board meeting, I discussed with the Board my belief that our current — with our current growth trajectory and with all the available opportunities for additional investment, it is in the best interest of our shareholder value to discontinue our quarterly dividend. We believe the cash would be better served by either investing in our technology, [indiscernible] potential acquisitions or other corporate action, including potentially a stock buyback. We have agreed to pay a dividend this quarter as we believe it was an expected action but going forward, we do not expect that we will continue and I will convene the Board to determine other uses for the cash. In addition, we believe it is important to do a better job of getting our stories out to investors. You may have noticed in our press release that we have retained an IR firm to assist us in that regard.
Now getting to the actual results and our performance. This was an exceptional quarter and year for Crexendo. Our financial performance is tracking ahead of plan which supports our belief that we are on the right track. In the fourth quarter, we drove a 34% increase in consolidated revenue while continuing to grow on an organic basis. We substantially improved our non-GAAP net income to $4.1 million. During that period, we did record a substantial write-down in goodwill as a result of the downturn in the market which contributed heavily to the GAAP loss. However, we had very strong non-GAAP earnings and positive cash flow, underscoring the inherent profitability of our operations and our performance can be viewed on a comparable basis.
That said, however, the team will be working to improve GAAP results and non-GAAP results and will continue managing the business efficiently and productively. We want to increase our organic growth and we will work hard on that. I expect to spend the rest of the year working with the team to fully integrate all the parts of the business and particularly the Allegiant team. We plan to complete the migration of our Crexendo classic customers to our award-winning VIP platform. And we won a lot of awards which Doug will discuss in more detail. We want to add exciting upgrades to the software and we will not rest until we are operating as one highly-functioning team. We will work to increase productivity, watch our margins and costs carefully and have positive cash flow. If we do all these things, I believe we will be in a great position to continue our growth, improve productivity and generate additional shareholder value.
We are watching what Doug loves to call the fishing pond and while we in the short-term are not concentrating on — we are concentrating on integration, not acquisitions, we do understand that sometimes the fish will jump in the boat. But we will use our cash for acquisitions hopefully, as our intention, that we generate from operations, as we don't want to dilute existing shareholders any more than is necessary. We intend that all acquisitions are accretive primarily from the fishing pond.
I thank all of you for your support and interest in Crexendo. And with that I will turn the call over to Ron for more details on the number. Ron?
Ron Vincent
Thank you, Jeff. Jeff went over some of the highlights for the quarter and the full year but I'll go into the details. Financial highlights for the fourth quarter of 2022 are as follows. Total revenue for the quarter increased 27% to $11.4 million as compared to $9 million for the prior year. Service revenue for the quarter increased 41% to $6.1 million compared to $4.3 million for the prior year. Software Solutions revenue for the quarter increased 14% to $4.4 million compared to $3.9 million and product revenue increased 16% to $947,000, compared to $815,000 for the prior year.
Margins remain strong. Telecom service margin on combined basis 66%, our Software Solutions gross margin 65%, our product gross margin 43%. Consolidated operating expenses for the quarter increased 370% to $46 million. That's compared to $9.8 million for the prior year. During the fourth quarter, we completed our goodwill and intangible asset annual impairment analysis and as a result, we recorded a goodwill and long-lived asset impairment of $32.7 million. The Allegiant acquisition contributed $2 million of the additional increase in operating expenses.
The company reported a net loss of $32.6 million for the quarter, or $1.33 loss per basic and diluted share, compared to a loss of $602,000 or $0.03 loss per basic and diluted common share for the prior year. As you can see, the majority of that is the $32.7 million goodwill and long-lived asset impairment we recorded during the quarter.
Non-GAAP net income of $2.5 million for the quarter or $0.10 per basic and $0.09 per diluted common share compared to non-GAAP net income of $592,000 or $0.03 per basic and $0.02 per diluted share in the prior year. EBITDA for the quarter was a $1 million loss compared to $102,000 loss in the prior year. But our adjusted EBITDA for the quarter increased $596,000. That's compared to $474,000 for the prior year.
Now I'll go over some highlights for the full year ended December 31st, 2022. Total revenue increased 34% to $37.6 million compared to $28.1 million for the prior year. Allegiant acquisition contributed $1.8 million of the increase in total revenue. Service revenue increased 14% to $19.5 million compared to $17.1 million for the prior year and Allegiant contributed $1.5 million of the increase in service revenue in 2022. Software Solutions increased 75% to $15.1 million for 2022. That's compared to $8.7 million for the prior year, or let's say the 7 months in the prior year from the acquisition date of June 1st. Our product revenue increased 24% to $2.9 million for 2022 compared to $2.3 million for the prior year. Operating expenses increased 143% to $74.9 million for 2022 compared to $30.9 million in the prior year. Goodwill and long-lived asset impairment we discussed earlier of $32.7 million contributed to this operating loss. The Allegiant Networks business acquisition contributed $2 million of the increase in additional operating expenses. And for comparison purposes, the Software Solutions segment for 2021 only included 7 months of operating expenses.
The company reported a net loss of $35.4 million for 2022, or $1.54 loss per basic and diluted common share, compared to a net loss of $2.4 million or $0.12 loss per basic and diluted common share in the prior year. Again, if you back out that $32.7 million in goodwill and intangible, our long-lived and asset impairment, it was a pretty good year. Non-GAAP net income of $4.1 million for 2022. That's $0.18 per basic common share and $0.16 per diluted common share compared to non-GAAP of $1.7 million or $0.09 per basic and $0.07 per diluted common for the prior year. EBITDA loss was $2 million for the year compared to a loss of $1.2 million in the prior year. But our adjusted EBITDA came in at $2.5 million for 2022 compared to $1.6 million for the prior year.
Cash, cash equivalents at December 31st was $5.5 million. That's compared to $7.5 million at the end of the prior year. During the year we paid $2 million for the Allegiant acquisition in cash, so that's a large part of the decrease. We used cash for operating activities of $411,000. That's compared to $1 million used in the prior year. Cash used for investing activities of $1.7 million, that's the acquisition, compared to $9.9 million in the prior year which was the Software Solutions acquisition in 2021. Cash used for financing activities of $54,000 compared to cash provided by investing activities of $650,000 in the prior year.
With that, I'll turn it over to Doug Gaylor, our President and CEO, for additional comments on sales and operations.
Doug Gaylor
Thanks, Ron. I'm very pleased with our Q4 and our year end numbers. Highlighting our performance was a 27% year-over-year increase in Q4 revenues and a 34% increase of annual revenue over the prior year. $11.4 million in revenue for the quarter and $37.5 million in revenue for 2022 have us on a $45 million plus revenue trajectory for 2023. Our strong organic performance for the quarter, combined with our acquisition of Allegiant Networks in November, gives us great momentum as we start 2023.
As Ron mentioned, while our GAAP results were affected by a large onetime goodwill impairment charge and acquisition-related charges and an asset impairment charge, our non-GAAP earnings were very strong totaling $2.5 million or $0.10 a share for the quarter and $4.1 million or $0.18 per share for the year. Our financial results validate that we are improving organic growth while at the same time realizing significant synergies from past acquisitions allowing us to quickly leverage the power and opportunity to rapidly scale our business. Much of our success is due to our phenomenal team who through a tremendous amount of hard work and effort has laid the foundation for greater success in the future. We believe we will continue to realize more efficiencies and cost synergies as we continue our growth.
As most of you know, we announced the acquisition of one of our licensees, Allegiant Networks, on November 1st. Allegiant checked all the boxes of a highly complementary and synergistic acquisition. First, it was highly accretive, generating north of $10 million in annual revenue and was profitable; second, Allegiant was a Crexendo platform customer and we are already seeing great synergies as we integrate their customers onto ours; third, Allegiant offers managed services, IT services and network services to their clients, services that we intend to offer our Crexendo customer base in the near term. The 200-plus licensees using the Crexendo platform to run their UCaaS business are the ideal Doug's [ph] fishing pond candidates for us to find additional highly-accretive acquisitions. We believe Allegiant marked the first of many trophy fishes from our pond.
More broadly, we continue to see tremendous demand in growth in the UCaaS industry. These robust industry tailwinds contributed to our recent milestone of eclipsing 3 million users on our platform, nearly double the 1.7 million end users we had in July of 2021. Our Crexendo licensees and agents continue to benefit from the rapid migration of small, mid-sized and enterprise level businesses to the cloud. As our licensees grow, they need additional services from Crexendo which in turn drives organic Software Solutions growth.
Highlighting this unique demand model, in the fourth quarter, our Software Solutions were up 14% on an organic basis compared to Q4 of last year. Our unique model combined with our robust platform continues to drive new partners to Crexendo. It allows us to differentiate ourselves from our 2 largest competitors, Cisco's BroadSoft and Microsoft's Metaswitch offerings which are significantly higher priced based on their cost per seat model. We recently announced new partners that left the likes of Cisco and Avaya and hope to secure more partner wins in the year ahead. We also continue to see strong traction in the European market reflected by the large increase in bookings and new logos added in 2022.
Our traditional Crexendo agent program continues to grow as well. We've seen great success from our 2 large master agent partnerships with Talaris [ph] and OTG Consulting and recently signed Jenne Distributors as our newest master agent. Our traditional agent program highlights our Crexendo VIP offering powered by NetSapiens and has 100% uptime guarantee along with a lifetime warranty on our Crexendo phones. We continue to add new and larger agent partners to the program and are excited about the opportunities and the funnel that these new partner agents are bringing to Crexendo.
Along that line, our backlog, excluding Allegiant, exceeded $46.8 million at year end which was up 12% year over year. As a reminder, our backlog is the sum of the remaining contract values for our Telecom Services and Software Solutions customers that will be recognized on a sliding scale over the next 60 months.
Our Telecom Services margins declined slightly to 66% for the year, affected by lower margins from the Allegiant's service revenue contribution. But we expect the Telecom Services margin to return to the 70% range quickly as we recognize synergies from the acquisition. Our Software Solutions revenue increased nicely from 53% in 2021 to 65% in 2022. And our product gross margins also saw a nice increase from 34% to 43% year over year, assisted by better cost management and lower shipping costs that spiked in 2021.
Our tremendous engineering talent continues to add to and improve our award-winning technology. We were recently recognized by G2, the premier business software and services review site, as the leader in its 2023 Winter Voice-over-IP Report along with awarding us the Easiest to Do Business With and the Best Support and Easiest to Use awards. During Q4 we released our newest version of software version 43 to great reviews and acceptance and we just released our Insight Management Application [ph] for the platform and have had great adoption from our licensees.
We also recently released our Contact Center as a Service, or CCaaS offering which provides omnichannel customer engagement, chatbots and automations into our platform for larger call center applications. We have begun receiving orders for the new offering and are seeing a lot of larger opportunities being proposed.
As we start 2023, I couldn't be more excited about the direction and opportunity for Crexendo. The burgeoning demand for our product offerings, disruptive pricing model and world-class team have us perfectly positioned for the future. We are committed to delivering the best UCaaS offering in the industry to our customers and our partners which we believe will enable to deliver strong returns for our shareholders. With our combination of the fastest-growing platform solution in the country, along with our direct end user offerings, we are positioned extremely well for continued growth and success in the years ahead.
And finally, on a personal note, I want to thank Steve for his leadership, his mentorship and his friendship over the amazing 35 years that we have worked together. It's been a tremendous ride and I look forward to helping you enjoy your next chapter of your life. You're the best, Steve.
And with that, I will now turn it back over to Jeff for any further comments.
Jeff Korn
Well, no, thank you, Doug. Thank you, Ron. Thank you, Steve. We'll now open the call to questions.
Question-and-Answer Session
Operator
[Operator Instructions] And the first question comes from Eric Martinuzzi with Lake Street.
Eric Martinuzzi
First a comment. Congratulations, Steve, on your retirement. You certainly have created a wonderful business here at a $45 million plus run rate. And Jeff, congratulations on your promotion to I. I guess my first question is actually on the management side. Are you going to be adding a General Counsel, or are you going to be wearing both ball caps?
Jeff Korn
For the current period, I'm going to wear both ball caps and primarily because I'm much more approachable as General Counsel. It's very nice when a junior salesperson can reach out to me and feel like they can ask me a question, what do you have to do with this contract or do we have to do that. So I like getting information from everybody this way. We'll see how it works. If I find it's too taxing, we'll make some changes. We do have some support within the organization. So I will get some assistance in that. But for the time being, I intend to do both.
Eric Martinuzzi
Okay. And I wanted to take — get your take on the macro demand environment where continued headwinds seems to be the message across most of my technology-oriented coverage companies. If you could address it from both the service business as well as the Software Solutions business, what are you seeing out there in the macro?
Jeff Korn
I think it looks good but I'm going to turn that over to Doug for a little more information.
Doug Gaylor
Eric, thanks. Great question. No, I think we still continue to see a lot of adoption to the cloud for communication services. The statistics show that approximately half of the U.S. business market is still using older legacy telecom equipment. It's not a matter of if they move to the cloud, it's when. And all the reports from Gartner and Frost & Sullivan and others show that that's going to be still a very rapid migration over the next 3 to 4 years. So when we look at the amount of opportunity out there, we still see tremendous amount of opportunity and we're seeing that in our sales. We haven't seen a slowdown in sales. We see a lot of demand for our product, both on the direct side from end user customers and on the platform side. As I mentioned in my comments, we recently had BroadSoft — Cisco BroadSoft clients move over, Avaya clients move over from their hosted offerings to the Crexendo platform. We just got done exhibiting at the IT Expo in Miami and had tremendous, tremendous excitement about our platform. So we couldn't be more excited about the opportunity for growth and we continue to see a lot of opportunity coming to us looking for our products and services.
Eric Martinuzzi
Okay. And final question for me. I think it's probably for Ron. The retention had been trending — at least through Q3, I think you've been trending at around 0.75% churn [ph] on a monthly basis. How did we finish up the year?
Ron Vincent
We were coming in around Q3 at that 0.75%.
Eric Martinuzzi
Right. Sorry, I didn't — sorry, did you give the take on, was Q4 in line with that?
Ron Vincent
Sorry, it just got out. Yes, Q4 was absolutely in line with the 0.75% that we were previously reporting.
Operator
The next question comes from Josh Nichols with B. Riley.
Josh Nichols
Yes. Well, first off, congratulations, Steve. And Jeff, looking forward to working with you more directly going forward here. I know on the call you mentioned that you're a little bit more focused on integration rather than acquisitions. Today could you talk a little bit about what's left to be done with the Allegiant acquisition? And then just to dive a little bit further on your comment regarding services gross margin, how long until those get back to the 70% level? Is that sometime within the first half or back half of '23?
Jeff Korn
I'll let Doug answer the second half of the question. I'll answer the first half. What we have to do with Allegiant is they have a very, very talented group of engineers and a talented group of salespeople and very talented group all across the company. And what we want to do is spread them out, so they're providing support to all facets of the organization and vice versa, our engineers are working more closely with them. We just want to be one brand. As Doug mentioned a little bit in his comments, the fact that they're an MSP is very exciting to us. Because we want them to extend that expertise to the Crexendo's telecom side of the business, so we can add that as an offering and hopefully increase our sales. So it's an exciting time. It's going to take a little bit of a challenge but we're working tirelessly at it. And Bryan is working very hard and he's rolled up his sleeves amazingly, providing support to everybody in the organization. So I think it's going to be a great win for us when we get that fully integrated.
Ron Vincent
I'll just add that from a financial accounting standpoint, we've completed our 805 valuation, finalized our purchase price allocation during the year end close process and so the numbers presented in the footnotes will be final. And then we're continuing to work with the local accounting team giving them oversight and GAAP [ph] assistance. So everything's working well from a finance and accounting perspective.
Jeff Korn
You want to discuss the margins, Doug?
Doug Gaylor
Yes. And finally on the gross margins, as I said, we saw a great increase on the Software Solutions gross margins on a year-over-year basis. On the Telecom Services side, we saw a little bit of a decline but we expect those to get back into the 70% range relatively quickly. The Allegiant group obviously will be able to take advantage of some of the buying opportunities and cost synergies that we'll have bringing in Crexendo as a much larger organization. And with the cost management aspect of the business, we anticipate getting back to those margins. I'm not sure if we'll see them in Q1 but definitely relatively quickly.
Josh Nichols
Perfect. So I'll just assume probably 2Q, 3Q at the latest or something like that, that's pretty quick for the margin expansion front. Looking here, I guess, the other question on the top line is the company — you're actually already running north of the $45 million run rate, right, because especially considering that you only have the Allegiant acquisition starting I believe November 1st for 2 months. So was that business growing? And what's the expectation for organic growth going forward relative to what you put up in 4Q?
Doug Gaylor
Yes, we did see growth from Allegiant from 2021 to 2022 on an overall basis. We've got a great pipeline of opportunities there, so we see strong growth opportunity there. We don't give forward guidance but I anticipate seeing good organic growth coming out of Allegiant and their numbers along with good organic growth coming out of both segments of the Crexendo side of the house.
Josh Nichols
Great to hear. And then I guess last thing for me. I think I might have missed it. Did you mention where the backlog is at today?
Doug Gaylor
I did. I mentioned that in my comments. So backlog at the end of the year finished at — let me just pull it up here real quick — $46.8 million I believe…
Ron Vincent
Yes, $48.846 million [ph].
Jeff Korn
$46.846 million.
Doug Gaylor
$46.846 million which is up 12% from the end of 2021.
Josh Nichols
And as much, maybe break out how much that was Allegiant versus…
Doug Gaylor
Yes. That number does not include any of Allegiant's backlog. So we have not been able to do a full calculation on Allegiant's backlog. So that number is pure organic backlog growth and no Allegiant backlog numbers in there. We'll have Allegiant backlog numbers hopefully for our Q1 earnings call. But the that $46.8 million does not include any Allegiant backlog. It's all organic backlog.
Josh Nichols
Oh, great. So 12% year over year excluding the acquisition?
Doug Gaylor
That's correct.
Josh Nichols
And congratulations again, Steve. Looking forward to working with you more in the future, Jeff.
Operator
Okay. The next question is coming from Mike Latimore with Northland Capital Market.
Mike Latimore
Congrats on the changes here, Steve and Jeff. And Steve, I hope you have a great retirement.
Steve Mihaylo
Thank you. I plan to.
Mike Latimore
Sounds good. You're over 3 million subscribers on the software platform and clearly really strong growth there. Maybe, Doug, could you go into a little bit more detail on what's driving that? Was it new service providers coming on? Is it current expanding [ph]? Are you mostly replacing legacy systems or is it greenfield? Just a little more detail [ph].
Doug Gaylor
Yes, great question, Mike. And so we're really seeing that growth coming from all angles. So we are adding new logos. We added a considerable amount of new logos in 2022. Now those logos bring on seats but those seats have to migrate over from their existing platform. So we don't see — when a new logo comes onboard, we don't see thousands of seats coming onboard immediately. It's a slow migration. Our existing licensees, of which we have over 205 licensees out there now, our existing licensees are continuing to see great growth across the board. So, yes, they're in all different markets, in all different verticals and specialties.
And so when we had our user group meeting in October for all of our licensees, we had record turnout and record enthusiasm from all of those licensees because their businesses are growing nicely. So they're seeing organic growth just from the demand of everybody that's leaving premise-based equipment and moving over to the cloud. So when we think about the challenges that Avaya and Mitel and other premise based providers are having and the efficiencies and productivity and cost benefits of moving to the cloud, none of our licensees, including Crexendo, are having an issue with the lack of opportunities. There's a lot of business out there that still needs to migrate to the cloud and we're taking advantage of it, as are our partners.
So the numbers I mentioned also include international. We haven't seen a tremendous — still not a material contribution to our numbers but we saw tremendous growth in the international markets as well. And the international markets are even further behind on adoption than the U.S. markets. So we continue to see nice traction in the U.K. and the European markets. And in Australia, we've got significant momentum in Australia right now as well.
Mike Latimore
Okay, that sounds good. And then in terms of cross-selling Allegiant's managed services into the Crexendo base, can you just give a little more detail there about timing, how you're going to package that, or any other relevant information?
Doug Gaylor
Yes. I'm going to pass that over to Jon and he'll give a little bit more color but the benefit of Allegiant is that they had IT services, managed services along with network services. And so all 3 of those components are services that we didn't necessarily offer as a core competency at Crexendo to our direct end user customers. And so Allegiant has done a great job of boxing all of that into a single-source provider for their end user customers. And so we anticipate using that for a lot of our larger opportunities out there on the Crexendo direct side. And I'll have Jon at a little bit more color to that.
Jon Brinton
Yes. So one of the areas that we can already see some fruit of that is that Allegiant had a greater level of expertise in the omnichannel CCaaS offerings than we did within our core business. So we're already leveraging their employees and associates that were in that business now to help us deploy those services, to scope them with customers and we talked about earlier, we're having good success there. And those opportunities are all really greenfield to us from a share-of-wallet perspective.
And then when you look at their portfolio, they have several other services that are really interesting for us to be able to offer through our partners in an expanded distribution. And we're working on bringing those through our system to deploy them through our Crexendo retail offerings and in some cases even looking at ones that we could offer to our other platform licensees. So we're really excited about being able to drive more through our offer, expand our average billings per customer based on additional offerings through Allegiant.
Mike Latimore
Great. And then just last one. Did you have a price increase at the start of this year and maybe just a little more detail [ph]?
Doug Gaylor
Yes. So for our licensee applications out there, we are anticipating a price increase that was not announced to the community yet, so thanks, Mike, for giving them a heads up on that. But we do anticipate a little bit of a price increase coming down the pipe for our licensees that'll be announced soon.
Operator
The next question is coming from Chris Sakai with Singular Research.
Chris Sakai
Just first question I had, can you go over the reasoning again as far as the dividend — for stopping the dividend and what will you use that money for now?
Jeff Korn
Yes, Chris. As you know, we're a microcap business and we're in a growth industry and we think there are better uses for the money than paying a dividend. We could use it for anything from a stock buyback to buying companies which would be accretive to using it as investment in technologies. We thought at this point of our growth trajectory, there were just better uses of the money. It doesn't mean if we start throwing off a ton of money, we might not look at it again but right now we have to manage to where we are. And at this point, it just didn't make a lot of sense to us to continue it.
Chris Sakai
Okay, that sounds good. For future acquisitions, what can we expect for 2023?
Jeff Korn
Well, Doug always talks about the fishing pond. We often have people in our Software Solutions community who reach out looking for an ability to sell their business. We reached out to other people. Obviously something within the community is almost immediately accretive to us, so that would be our primary interest. But we will look at any appropriate accretive acquisitions that come along.
Chris Sakai
Okay. And then you mentioned growth out of Europe. Can you mention or talk about how much market share do you have there and same in Australia and will that grow in the future?
Jeff Korn
It's not large yet but we're hoping to change that.
Doug Gaylor
It's not large yet, Chris, as I said, the contributions outside of the U.S. domestic market is not material in our financials at this point but we do see tremendous opportunity for growth there. So when we look at the opportunities, I think we've got 18 logos, maybe 20 logos internationally, most of those in the U.K. and European market, 4 in Australia, 2 in New Zealand, 1 in the Philippines. So we continue to see opportunities there. If you think about BroadSoft and Metaswitch owning the majority of the markets out there from a platform perspective, they are notoriously tough to deal with and very expensive to deal with. And so when people are looking for alternatives for the platform, we are the third largest platform provider and the fastest-growing platform provider domestically. And so we're starting to take that same message across the pond on both sides of the waters there. And we're seeing a lot of great demand because our product is so easy to use, so simple to implement and easy to expand. And so we're getting a lot of excitement and a lot of traction there. So, Jon, any color you want to add to that?
Jon Brinton
I would just add that as we've talked about a couple times, some of the opportunities, just so you understand, most new licensees for a platform that come to us, virtually none of them are starting a UCaaS offering for the first time. Almost all of them are offering our solutions built on somebody else's technology. And BroadSoft and Metaswitch, with there being far enough time between the Cisco and Microsoft acquisitions to date, there's more opportunities in our funnel with larger partners that had worked with those platforms in the past and have seen the change in the structure and the way they're supported now over time. And that's irrespective of the country that people are in.
So we have very good funnel growing in Europe in largely what you call the cricket countries but in the areas where you've got customers who are on different platforms that like to, as Doug said, the ease of use of deploying our solution and its scalability and like our model for monetizing that as well.
Chris Sakai
Okay. And then last one for me. Can you talk about your — for this quarter, has it improved from last quarter or about the same?
Jon Brinton
Yes. Churn's [ph] currently at the same percentage rate it was for Q3 at 0.75% average.
Operator
The next question comes from [indiscernible].
Unidentified Analyst
This Q4 diluted EPS of $0.09 is quite an acceleration year over year from $0.03. Is this — do you look at this $0.09 as one-off or can you actually accelerate from this $0.09 level going forward?
Jeff Korn
I'll let Ron answer that. Obviously, we want to continue to do better but we're not going to commit to better than $0.09 but go ahead, Ron.
Ron Vincent
Yes. We don't give forward guidance but we were very excited about this strong fourth quarter and the end of the 2022 ending strong and we would like to continue to improve on our EPS but at this time we can't really give guidance as to where that would trend.
Operator
[Operator Instructions] The next question comes from Michael Kaufman with MK Investments.
Michael Kaufman
I want to first thank Steve for his leadership and building a great company and management team and I wish him the best of luck in his retirement which I hope will be many, many years.
Steve Mihaylo
Thank you, Michael.
Michael Kaufman
Also I want to thank Doug for driving the growth in sales and marketing and I look forward to Jeffrey Korn's leadership and his experience which I think will be very helpful for the company. I wanted to just comment on the fact that with the Silicon Valley Bank failure, the regulators and banks are very nervous and gun shy. And it's basically closing down the small-cap IPO window. And small companies are under pressure for financing. I guess the question for Jeffrey is what keeps you up at night in this environment where clearly positive cash flow and minimum leverage in terms of debt and profitability are going to be key?
Jeff Korn
Well, what you just mentioned is which does not keep me up at night. We have positive cash flows, we run the business incredibly conservatively and carefully, we don't make stupid decisions or stupid investments. I'll tell you what does keep me up at night. To be honest, in this market, our stock, in my opinion, is tremendously undervalued. We are in a weak sector and we've been hit even harder than some of our competitors. The stock prices will keep me up at night because I'm very concerned that somebody might try and make a run at us before we've had the opportunity to fully value and fully appreciate the value that I know is going to be unlocked here. So if we can get by without that happening, I'm very excited about our future.
Michael Kaufman
I guess as a last comment, some of our competitors like 8×8 and Ring and others have brought on a lot of debt. And they really can't lower their pricing structure because they have the installed base. So we have a huge opportunity to win market share with our pricing strategy. Anything we can do in that regard is going to be great because they can't react because they have an installed base and we're not there yet. So I wish you guys the best of luck in making that happen and making this a multi-hundred-million-dollar company quickly.
Jeff Korn
Thank you, Michael. And rest assured, even with Steve's retirement, we're not going to start running the business recklessly. We will not take on any unnecessary debt. We will not take on any issues that we don't need to. We're a very cohesive management team. We look at the world similarly and we run our business based upon fundamentals.
Doug Gaylor
I think it's also important to note, since you brought up Silicon Valley Bank, is that we have no holdings and no dealings with them at the present or in the past. So we don't have any exposure there.
Jeff Korn
Speak for yourself. I actually owned some stock which got wiped out.
Doug Gaylor
Sorry.
Operator
Our next question comes from Ron [ph], Private Investor.
Unidentified Analyst
I want to go back to the topic of the dividend. That dividend was necessary to, I thought anyway, participate in the institutional market. Is that correct?
Jeff Korn
Well, Ron [ph], it's partially correct. There are some funds which will only invest in companies that pay a dividend. We have spoken with a number of those funds and they don't tend to be as interested in microcaps as we were hoping they would be. And since that didn't materialize where those kind of funds took a large interest in us, we looked at the cost of paying the dividend, the benefits of paying the dividend and the detriments of paying the dividend. And without getting the return we were expecting, we thought it made more sense to suspend it or cancel it.
Unidentified Analyst
Yes. So that leaves the smaller buyers as the principal target then for investors — for investment, rather. So if that's the case, the problem I've always had is that if there is a spike in the share price and you've got a lot of, let's say, little investors involved, many of those are just in for a quick buck and they're going to be selling off as fast as the price spikes, I think. So I don't know, I just see the reliance on small investors as being. detrimental maybe to the increase in share price for investors. Do you guys agree with that?
Jeff Korn
I'm going to disagree slightly with you and put it back to the dividend. Most of the institutional investors we've spoken with were not as crazy about us paying a dividend and they're looking for us to — they're looking for us to start improving. And I believe as the sector starts improving, we will see larger investors. You're right, a small investor may get out quickly but we've had some small investors who've stayed with us for a long time. We have a lot of loyalty in our stock and we have a lot of promise. And I don't think if — as they like to say from your mouth to God's ears, if the stock jumps to $6, I think that's a start. I think we will not lose a lot of investors. Will some people take money off the table? Probably but that always happens with success.
Doug Gaylor
And I think that's also another reason, Ron [ph], why we decided to invest in investor relations because we realized there's a lot of opportunity out there with — high-net-worth individuals, audiences that we haven't been able to get our message out to. And so by hiring an IR firm, we anticipate being able to get in front of new investment audiences that we haven't been able to get in front of prior because I agree with you. We want to make sure that as we tell our story and continue to execute on our plan that we get in front of bigger and more long-term investors because we really feel like, as Jeff said, the stock is undervalued today and we see the long-term opportunity. And so that's the message that we'll be getting out to hopefully a new group of investors with our IR firm.
Unidentified Analyst
Yes. You guys are doing so well, that loyalty really is a card in your hand. I can vouch for that because I'm one, a small investor that's been around a while because I just like your company. So thank you very much for your time.
Jeff Korn
Thank you, Ron [ph]. We appreciate your support.
Operator
We have no further questions at this time. We have reached the end of the question-and-answer session and I will now turn the call back to Jeff for closing remarks.
Jeff Korn
Well, I want to thank all of you for your time and attention and joining us on the Q4 and 2022 results conference call. And we look forward to speaking with you in the not-too-distant future when we announce Q1 results. Thank you. Everybody have a great afternoon.
Doug Gaylor
Thanks, everybody.
Steve Mihaylo
Thank you.
Operator
This concludes today's conference and you may disconnect your lines at this time. Thank you for your participation.