The director of Adam Sandler's latest movie has defended the actor's decision to cast his kids in the film.
You're So Not Invited To My Bat Mitzvah sees Adam their the screen with his real-life teenage daughters, 17-year-old Sadie and 14-year-old Sunny.
The coming-of-age film follows 13-year-old Stacey (played by Sunny) as she embarks preparing for her bat mitzvah, while a fall-out with her best friend threatens to derail the event.
Casting the teenagers has, of course, reignited the ongoing debate about Hollywood "nepo baboes" and director Sammie Cohen has now defended Adam, whose company Happy Madison also produced the film.
Speaking to The Hollywood Reporter, she said: "Sandler has a reputation for making movies with his friends, and that's something we all want to do.
"What I say is, he's still making movies with his friends, but they're his kids. He is the kind of dad who's also your best friend.
"When it comes to the sort of chatter we're hearing online, I don't really think twice about it because I'm going like, 'Yeah, he's doing the same thing he's always done'."
Sammi also pointed out that You're So Not Invited To My Bat Mitzvah isn't a big screen debut for either of Adam's daughters.
When she was just one, Sadie appeared in her dad's 2008 film Bedtime Stories, and four years later, she and Sunny played kids running a lemonade stand in That's My Boy.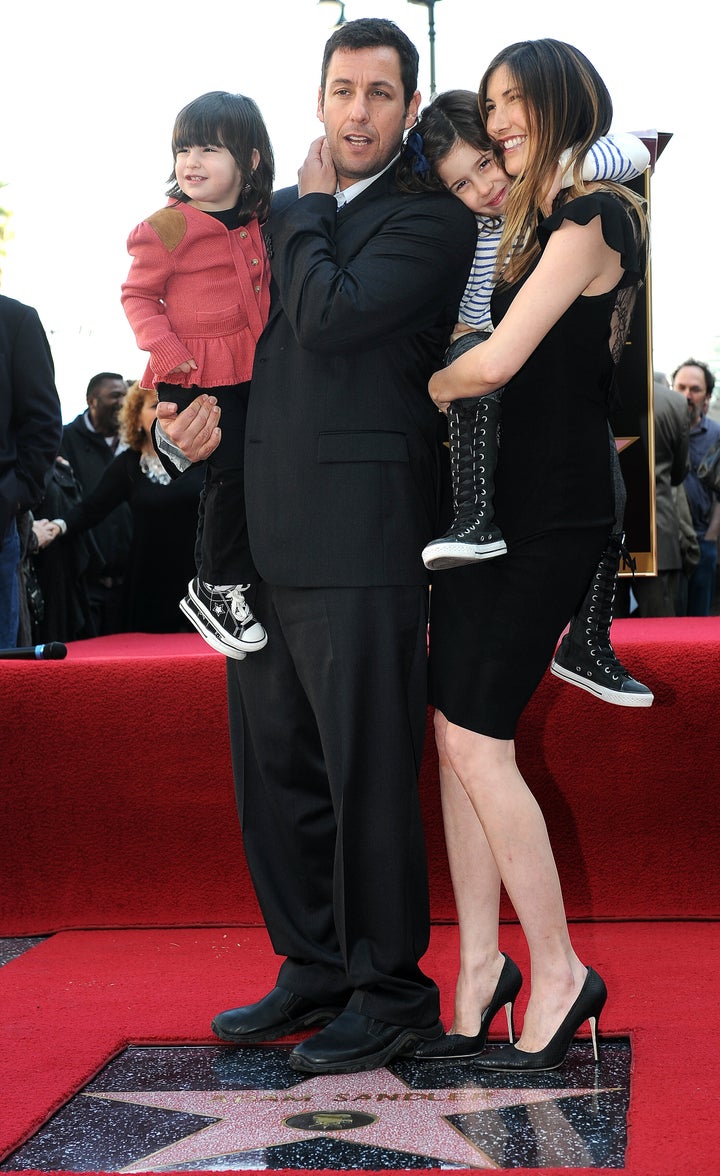 They then popped up – playing siblings – in The Do-Over, Grown-Ups, Grown-Ups 2 and 2019's Murder Mystery, and have made numerous other separate and uncredited appearances.
Sammie continued: "They're familiar with being on set, but one thing that just sticks out — they work harder than most adults I know. They love acting and filmmaking in general.
"They take such an interest in how the movie is made, and they're both so talented."
As well as casting his kids, Adam has often given roles to his wife Jackie, who pops up in You're So Not Invited To My Bat Mitzvah as the mother of another schoolchild.
Adam's on-screen wife in You're So Not Invited To My Bat Mitzvah is also played by his former Uncut Gems co-star Idina Menzel.
Making the movie a family affair seems to have worked, as it's earned the actor his best ever score on reviews aggregator Rotten Tomatoes.
You're So Not Invited To My Bat Mitzvah is available to stream on Netflix now.