A construction crane caught fire before smashing into a nearby building and plummeting into the street in New York City, causing people to panic and run as debris rained down during rush hour.
A civilian and a firefighter sustained serious but non-life threatening injuries, while nine others had minor wounds as the long arm of the crane fell to the pavement on the west side of Manhattan, according to fire officials.
"As you can see from the debris on the street, this could have been much worse," New York City Mayor Eric Adams said.
He noted when the incident happened, just before 8am local time, the street is often filled with pedestrians, cars and buses.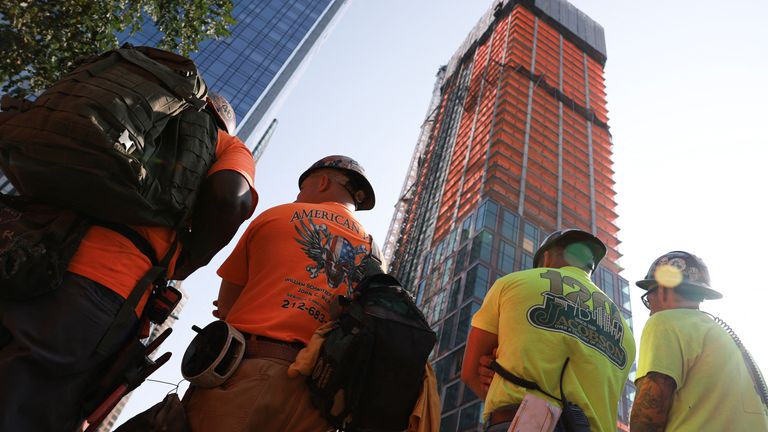 The fire on top of a 54-storey building was first reported around 7.25am, with photos and videos posted online showing flames bursting from the crane's cab.
The crane's arm, which was carrying a 16-tonne load, snapped off after the fire had been burning for some time.
The person operating the crane tried to put out the blaze but had to flee to safety as it spread, according to Fire Department First Deputy Commissioner Joseph Pfeifer.
Firefighters stationed on the roof of another building used hoses to battle the flames as surrounding streets were closed to traffic.
The cause of the fire is under investigation.
Read more US news:
Kevin Spacey found not guilty of sexual offences
Biden's dog bit Secret Service staff '10 times'
The location is close to the Port Authority Bus Terminal and an entrance to the Lincoln Tunnel, which carries traffic to and from New Jersey under the Hudson River.